Datacenter Austria in Innsbruck
Since 2013, our systems in Austria have been running in a data center operated by Innsbrucker Kommunalbetriebe.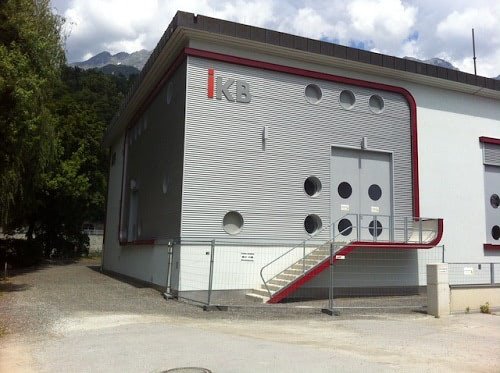 Data center of IKB
IKB AG are the local Innsbruck energy supplier. In addition to electricity, IKB also offers other infrastructure services. Like all our other sites, the data center in Innsbruck has ISO/IEC 27001 certification.
The Innsbruck site has redundant Internet connections and is connected to the Vienna Internet eXchange (VIX) in Vienna and the DE-CIX in Frankfurt am Main.
For an energy supplier, it goes without saying that the power supply to the data center must be state of the art. In the event of a power failure, the systems run from battery and are subsequently fed by diesel generators.
Since 2020, all productive systems here are also "flash only", hard disks are only used for backup and archive systems.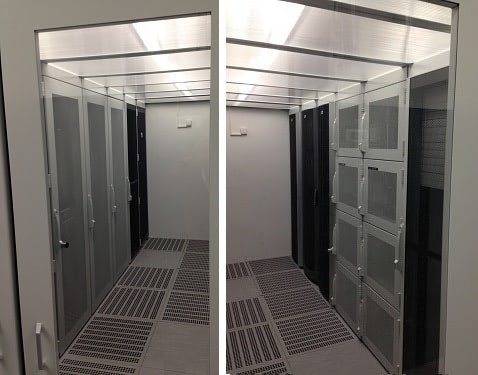 Energy efficient cold aisle
A particularly energy-efficient cooling of the servers is achieved by a cold aisle.
The cold air is introduced through small holes in the floor between two server racks. The servers draw in the cold air at the front and the fans in the units discharge the heated exhaust air to the rear of the servers and racks. This operating principle eliminates the need to cool the entire room, as the cold air is targeted to the servers.
Access security and redundant power supply
Access is only possible with special electronic badges. Each access is also logged and monitored with cameras.The power supply operates without interruption. In the event of a power failure, the system switches to batteries and subsequently to a diesel generator.